Our trip to head to Boise for the Watson reunion started a few days earlier than anticipated. Our dear friend, Marty Meyers, passed away leaving his wife Emily with their five children ages 6-1. Marty had written his own funeral and asked Lance to give the prayer. Luckily on Memorial weekend when Lance was in TF he had the opportunity to visit Marty and say his official goodbye in person. I wanted to share the song lyrics of In This Very Room that was sung at his funeral. Marty was an old soul with a generous heart and a genuine spirit. We will certainly miss him!
In this very room
There's quite enough love
For one like me
And in this very room
There's quite enough joy
CHORUS:
For one like me
And there's quite enough hope
And quite enough power
To chase away any gloom
For Jesus Lord Jesus
Is in this very room
In this very room
There's quite enough love
For all of us
And in this very room
There's quite enough joy
For all of us (Chorus)
In this very room
There's quite enough love
For all the world
And in this very room
There's quite enough joy
For all the world (Chorus)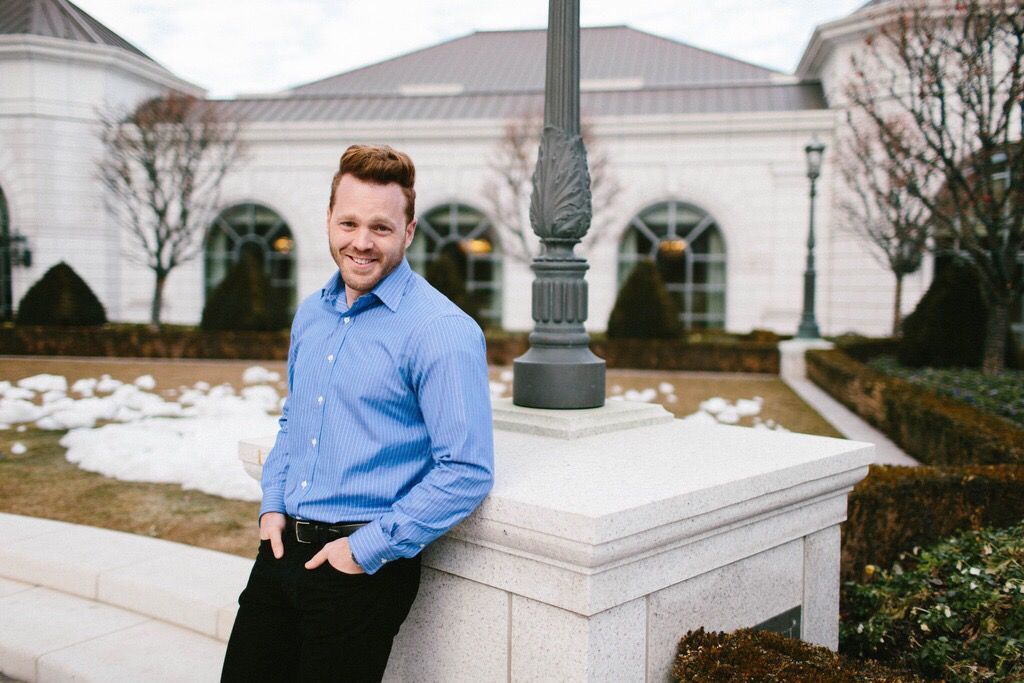 April 20, 1981—June 15, 2016
TWIN FALLS • Martin "Marty" Robert Meyers, 35, of Twin Falls, passed away peacefully at his home on June 15, 2016 at 10:25 a.m., after a courageous battle with cancer.
Martin was born on April 20, 1981 to Robert and Kathi Meyers in Twin Falls, Idaho. He was welcomed into the family by his big brother Morgan and his big sister Monica. Family trips to Hawaii, Mexico, and the Caribbean laid a foundation for Martin's love of lifelong travel.
Martin loved and excelled at music. He played the piano, violin, and bagpipes. Martin had a beautiful tenor voice and sang with many groups, weddings, and funerals. Martin was a skilled dancer. In Junior High he and his partner won 4th place at Nationals with their waltz/quickstep dance.
Martin was instrumental in getting the family cabin by the South Fork of the Boise River built. He loved the mountains and was grateful for any time that he could spend on the river. Martin enjoyed hunting and fishing with his dad, brother, grandpa, and uncle and was very skilled with a gun.
Martin was an artist in many different ways. He loved to doodle and draw, he wrote music, poetry, and a book. He loved classic literature and appreciated fine art and architecture. He used his many talents to help with the designing and building of his parents home.
Martin attended Twin Falls schools—Sawtooth, O'Leary and Twin Falls High, graduating in 1999.
After graduation Martin continued to Rick's College for one year. He served a mission to Bucharest, Romania from 2000-2002. He grew very fond of the Romanian food and culture and he dearly loved the Romanian and Moldovan people.
After his mission Martin studied with his brother at Utah State University in Logan, Utah. Martin then graduated in 2007 from BYU-Idaho, with a Bachelor of Science in Business Management with an emphasis in Finance. He also studied abroad in Scotland for a semester at the University of Stirling.
On April 11, 2009, Martin was married for time and all eternity to the love of his life, Emily Manning in the Twin Falls Idaho Temple. To this union were born five beautiful children; Eleanor Marie, Sophia Golda, John Robert, Lydia Dorothy, and Evelyn Sarah Meyers. Martin adored his family and took great pride in their accomplishments.
Martin was a member of the Church of Jesus Christ of Latter-Day Saints and served in many callings. He firmly believed that we are ALL children of God, that he is aware of us and loves us. Martin was kind and thoughtful to everyone he met. He felt humbled by the Atonement of the Savior and grateful for Eternal Families.
Martin is survived by his loving wife Emily and their five precious children. His parents Robert and Kathi Meyers. His brother Morgan (Robyn) Meyers and his sister Monica (Trevor) Ware. His grandparents Larry and Shirley Hulme. His in-laws Bill and Brenda Manning. Additionally many aunts, uncles, cousins, nieces, nephews, relatives and friends.
He was preceded in death by his paternal grandparents John and Sarah Meyers of Buhl. He was privileged to know great grandparents William (Ed) and Golda Roberts, May Jensen, Ralph and Thelma Hulme who also preceded him in death.
Services for Martin will be held at 11 a.m. on Tuesday, June 21st at the Stake Center by the Temple located at 2085 S. Temple Dr, in Twin Falls. Bishop Mark Lambert will officiate. Visitation will take place prior to the funeral at 10:00 a.m. Burial will be at 1:00 p.m. at the West End Cemetery in Buhl.
Services are under the direction of White Mortuary, "Chapel by the Park," in Twin Falls.
After the funeral Lance flew back home for work while the kids and I stayed in TF for two more days. Two days isn't long enough to see all the family and friends we wanted to but it is certainly better than nothing. One day we got the pools out for the kids. Kimball had such a blast being around so many boys! Charity planned an entire afternoon for all of the girls including a fashion show with a red carpet, nail painting, she made cards and candy for everyone, etc. It was so cute! This was the first time Cora has ever had her nails done and she LOVED it!
One afternoon all the sisters plus Tara and all the cousins got together at Thomson park for lunch. Valarie brought a stuffed animal on a leash and pretended it was her little pet and of course Cora really thought that was pretty cool. So Cora picked it up and was playing while Valarie wasn't watching. Once Valarie found out, those two started a tug-of-war with the animal and as Valarie let go, Cora tumbled a few feet backwards into the ditch (filled with water), about 4 feet down. I was the only one who saw her go in so I exclaimed and jumped up and quick thinking KoLei was right by the bank and jumped in there to pull Cora out. Thank you KoLei! Cora cried for a while because it scared her but she was just fine. Another adventure, I guess.
Little Avery, isn't she the cutest?!